Used Car Dealerships Near Me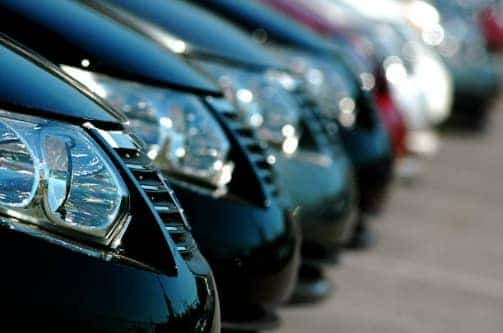 Are you looking for a used car dealership near you? Then you've come to the right place! Glenn's Freedom Chrysler Dodge Jeep Ram is proud to offer new and used cars, trucks and SUVs for sale to customers in your area. Our sales staff are standing by to help you answer any questions you have. Whether you are looking for a vehicle for yourself, your family, or your business – we have what you are looking for! Shop our entire New and Used vehicle inventory with our Low-Upfront Pricing today!
Why Buy A Used Car?
It's probably a question you would ask yourself before deciding to buy a used car; and it is one that many people face when buying an automobile. Here are five reasons why you should consider purchasing a used car:
1. Lower Price
This is the simplest reason why you should go for a used car. There will be instances that you will be able to save up on your down payment or monthly amortization, which can then be used for other purposes.
2. Cheaper Insurance
It can be cheaper in terms of insurance premiums. Insurance companies usually charge lower rates to individuals who have used cars, although if the car is custom -made, it would be more expensive to insure.
3. More Options
There are more models to choose from. You can have a wider variety of models when buying a used car rather than if you buy a new one, which will generally only offer one model in each price range.
4. Still Can Get A Warranty
Used cars come with warranty. Although most dealers would not give warranty for automobiles that are older than three years from the current date, there are still some who will give a 12-month warranty.
5. Easier To Negotiate
It is easier to negotiate for a lower price. The seller of the used car would usually be willing to reduce his or her asking price if it means that they can sell the car soon; and in some instances when cash is also involved, the seller will be more amenable to lowering the price.
There are still other benefits of buying a used car; it will depend on your needs, preferences and budget. However, no matter how small the benefit is, there is always something good that you can get from buying used rather than new.
Why Buy Your Next Used Car From Glenn CDJR?
When shopping for a used car or truck, you have many options to choose from. For example, you can buy your vehicle in a private sale or buy from a dealership. Regardless of which route you take, you'll want to be sure you can trust the other party involved. That's where we come in! Glenn CDJR has thousands of happy used car and used truck customers that can vouch for us! 
We only take in cars that we would drive ourselves. The vast majority of our vehicles in inventory are quality used cars, trucks and SUVs that have years of useful life remaining. If a vehicle doesn't meet our strict standards, we ship it off to be sold at wholesale.
We put all of our vehicles through a complete reconditioning process. This involves an oil change, replacement of worn parts and a thorough car wash and detail. Beware of dealerships that try to cut corners by selling you a vehicle in need of urgent repair!
We pride ourselves in offering quality vehicles at an affordable price. We scan the market daily and price our cars and trucks to be as competitive as possible. We offer our "Low Upfront Pricing" on all of our new and used inventory which means the price you see online is the price you'll pay at the store! Other dealerships will bait you with a low price online only to give you a higher price when you visit the store.
We Are Changing the Way Kentucky Buys Cars
Our motto at Glenn's Freedom is to "Change The Way Kentucky Buys Cars." We know that dealerships have a reputation for wasting customer's valuable time with painful haggling and negotiations. We've done away with all of that. Our goal is to get you in the perfect vehicle for your needs at a price you can afford. Come and visit our used car dealership in Lexington, Kentucky and experience the difference!