Wagoneer Tours Louisville KY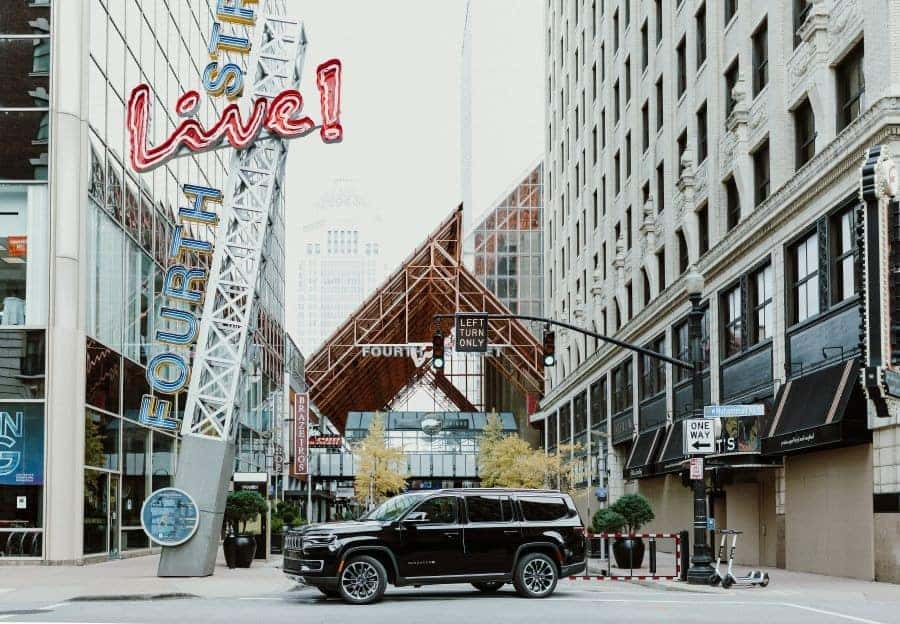 The Wagoneer and Grand Wagoneer have started hitting the streets in the 2022 model year. The luxury SUVs are manufactured by the Jeep division of Stellantis North America but are marketed under the premium "Wagoneer" nameplate. The vehicle is named after the popular Jeep Wagoneer that was produced from 1963 to 1993 – which you may remember as the station wagon with wood paneling. The 2022 Wagoneer and Grand Wagoneer usher in a new generation of the popular vehicle. Once the vehicle hit our lot, we knew we had to show it off. So…Glenn CDJR took the All-New 2022 Wagoneer on a tour of Louisville, Kentucky!
Wagoneer at Fourth Street LIVE!
(Photographed above)
Wagoneer Under the Big Four Bridge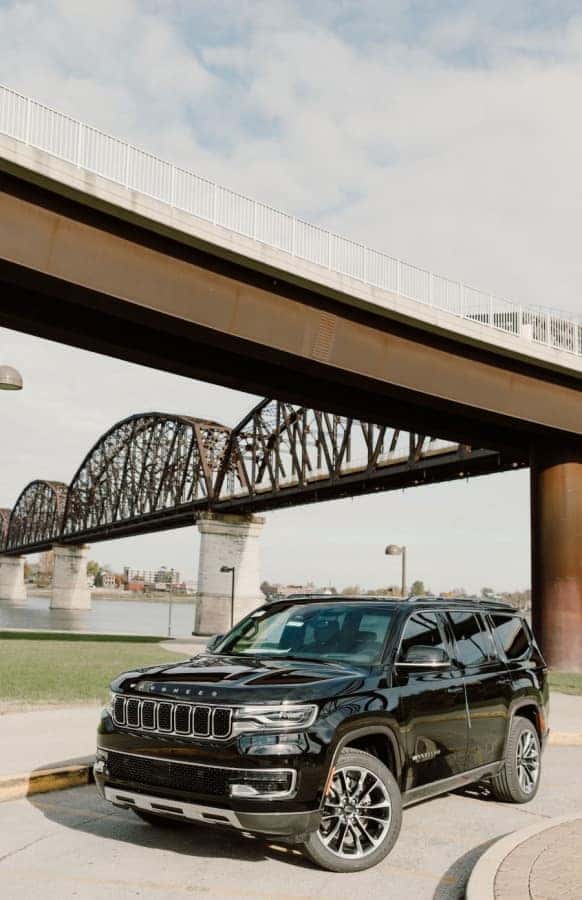 Wagoneer Next to the Louisville Slugger Bat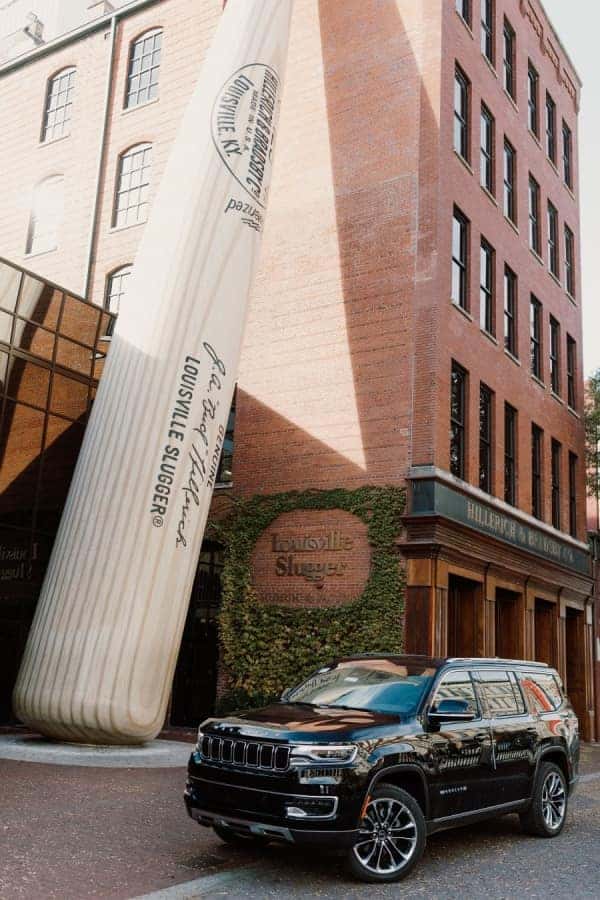 Wagoneer at the Heigold House Facade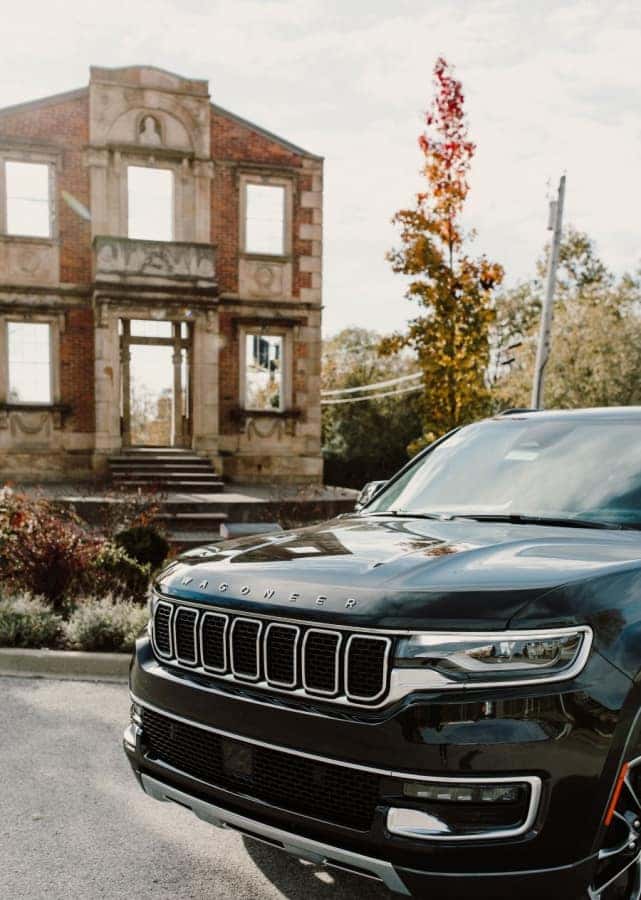 Wagoneer Venturing Through Cherokee Park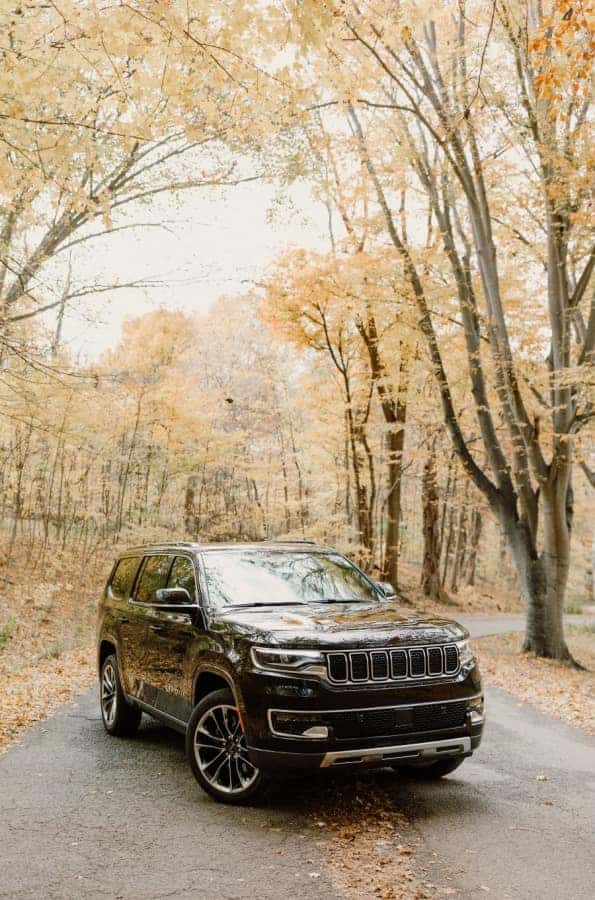 Wagoneer Valeting at The Seelbach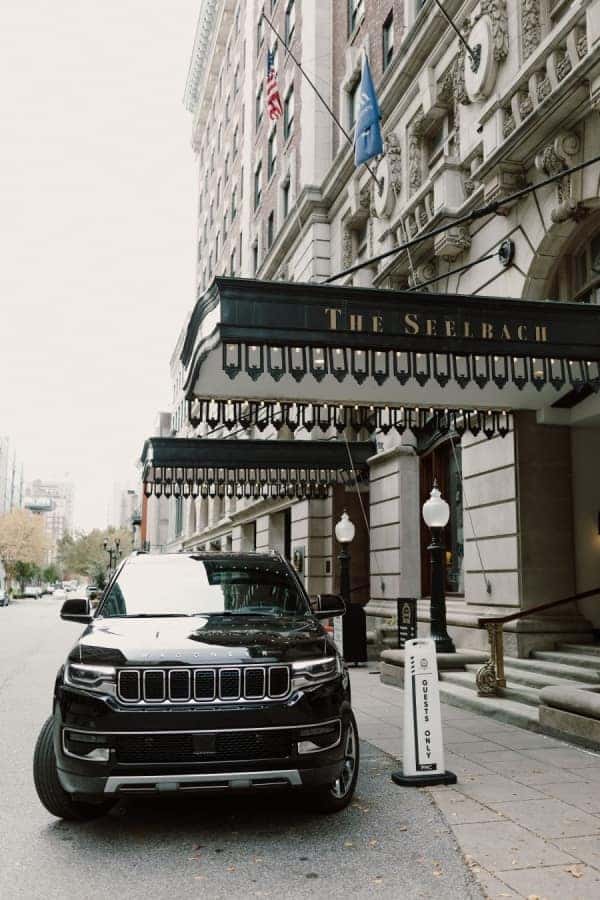 Wagoneer Placing Bets at Churchill Downs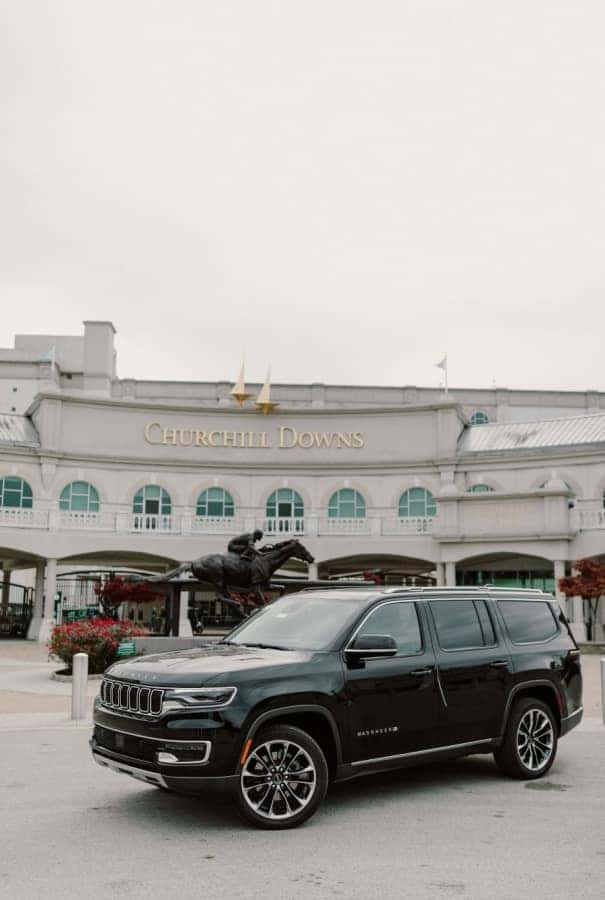 Wagoneer Pulling Up to the YUM! Center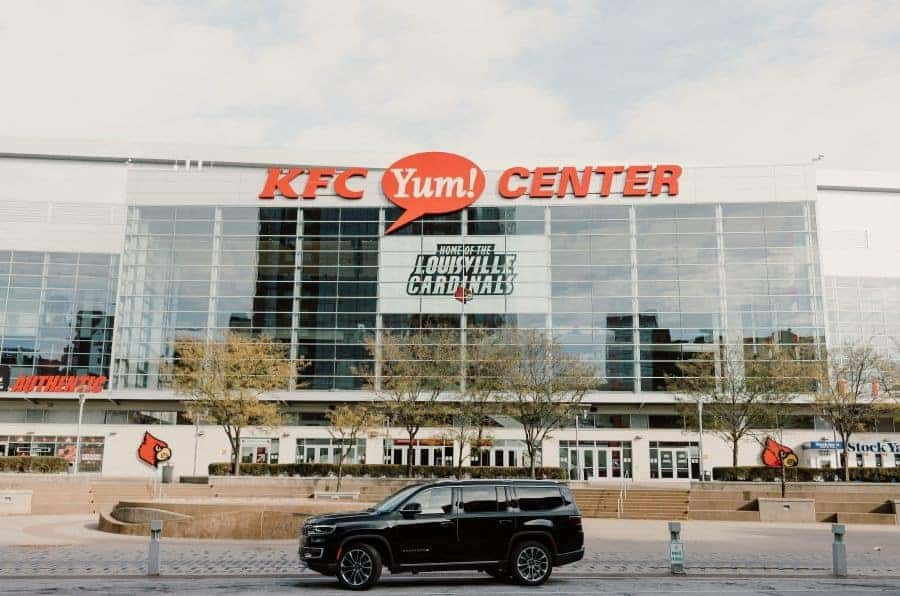 Wagoneer at Glenn CDJR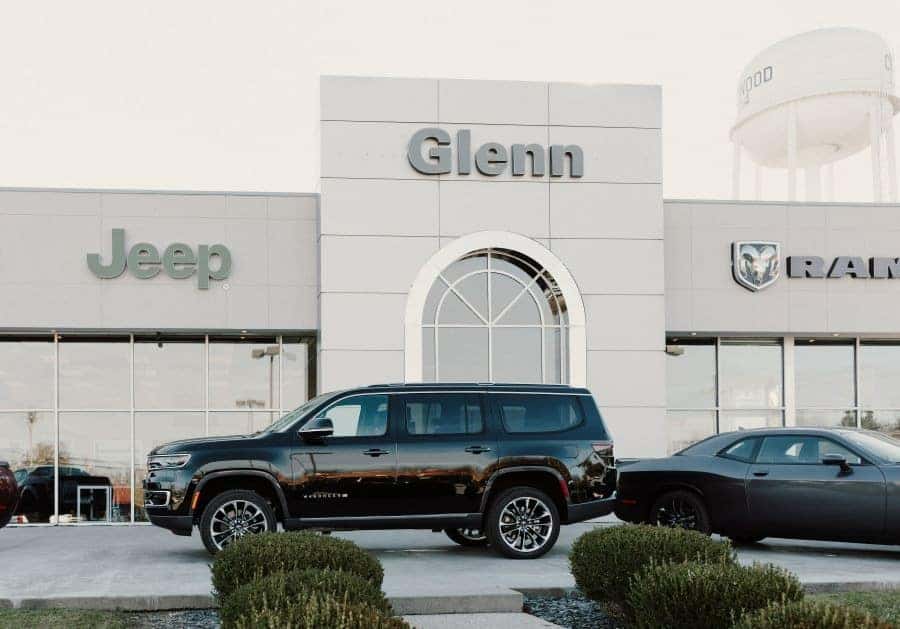 Thanks for following along on with the "Wagoneer Tours Louisville Kentucky!" Glenn CDJR is proud to offer the Wagoneer and Grand Wagoneer for sale to customers in Louisville. Our Sales Specialists are standing by to help answer any questions you have about the All-New Wagoneer. Call, click or stop by our Jeep dealership in Crestwood, Kentucky!